Spatial data - GIS
Geological spatial data is one of the most important resources of the Central Geological Database. They are collected and processed in a powerful GIS system. These data are used in the works of a number of working groups from different areas of science.
Spatial data are made available to the public in several ways: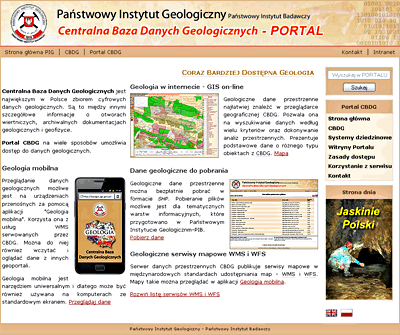 The main gateway to the world of spatial data from different fields of geology is Portal CBDG. Among other things, thanks to him, abbreviation CBDG can be read also as "More and more available geology" (in Polish: CBDG = Coraz Bardziej Dostępna Geologia).