Serial maps in the scale of 1:50 000
Available through the CBDG Internet service, graphic indexes of serial maps provide basic information on particular map sheets and their completion state. The indexes enable the users to select map sheets to be purchased from the PGI and to print the ready order.
Further reading: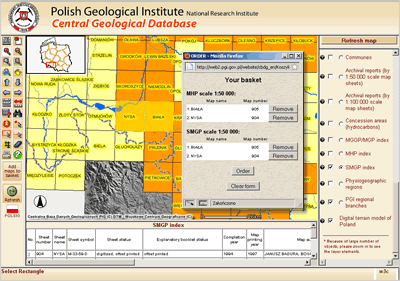 It is possible to search for data by means of the form and the geographic viewer.
The functions of the geographic viewer are described in more detail
in "The GIS Viewer – The User's Manual".
The new version of the search engine map sheet. Note - temporarily full functionality available only in the internal network PGI-NRI.