Archival geophysical reports
The basis of geophysical information collected in CBDG are geophysical reports stored in the National Geological Archives (NGA).
The application of Subsystem CBDG ARCHIVAL REPORTS enables the users to search for data once they tick one of the following fields:
Reports on geoelectricity,
Reports on geophysics,
Reports on gravimetry
Reports on magnetics,
Reports on radiometry,
Reports on seismology,
Reports on spectrometry.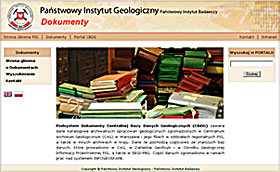 Subsystem CBDG ARCHIVAL REPORTS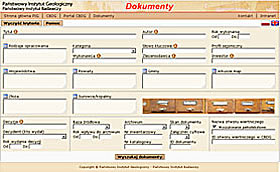 Application ARCHIVAL REPORTS CBDG
The web application that provides the data from the Subsystem CBDG ARCHIVAL REPORTS has advanced functionalities for data search and retrieval. This subsystem contains catalogue data of archival geological reports from the NGA in Warsaw, its offices in the PGI regional branches and other archives in Poland.