Marine geophysical profiles
The GEOECHO database contains geophysical data collected in Poland's maritime regions and obtained by means of seismoacoustic profiling.
The database gathers raster copies of paper originals of seismoacoustic recordings and their vector interpretations. Images of past recordings together with their present interpretations can be viewed here.
Due to the legal provisions on data access, the use of the application providing data from the database is only possible for authorized persons.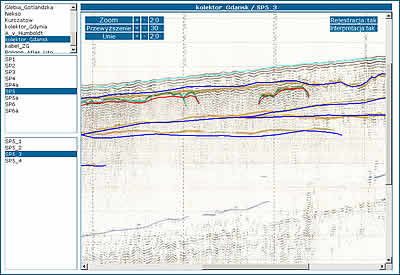 For detailed information on access please contact us:
Polish Geological Institute
National Research Institute
Marine Geology Branch
Kościerska 5, 80-328 Gdańsk
e-mail:
tel. +48 58 554 29 09 ext. 208