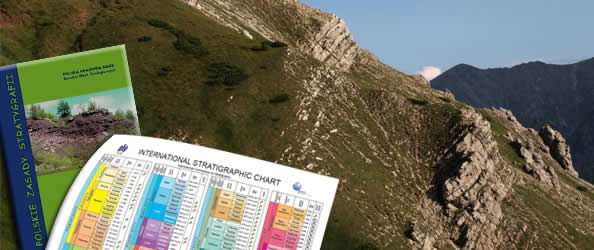 Various types of geological works primarily deal with establishing the sequence of events, age and appearance of subsequent lithological layers. Such types of survey heavily rely on vocabularies of chronostratigraphic, lithostratigraphic and climatostratigraphic units.
This site contains information on vocabularies used in the Central Geological Database (CBDG) and prepared by the team of PGI employees according to the standards established by the International Commission on Stratigraphy (ICS) and Polish Stratigraphic Rules.
Detailed data on units will be made accessible by means of an application that enables the user to browse, display and export the searched information to a file. The site will also play an educational role by explaining the basics of stratigraphy to less advanced users.